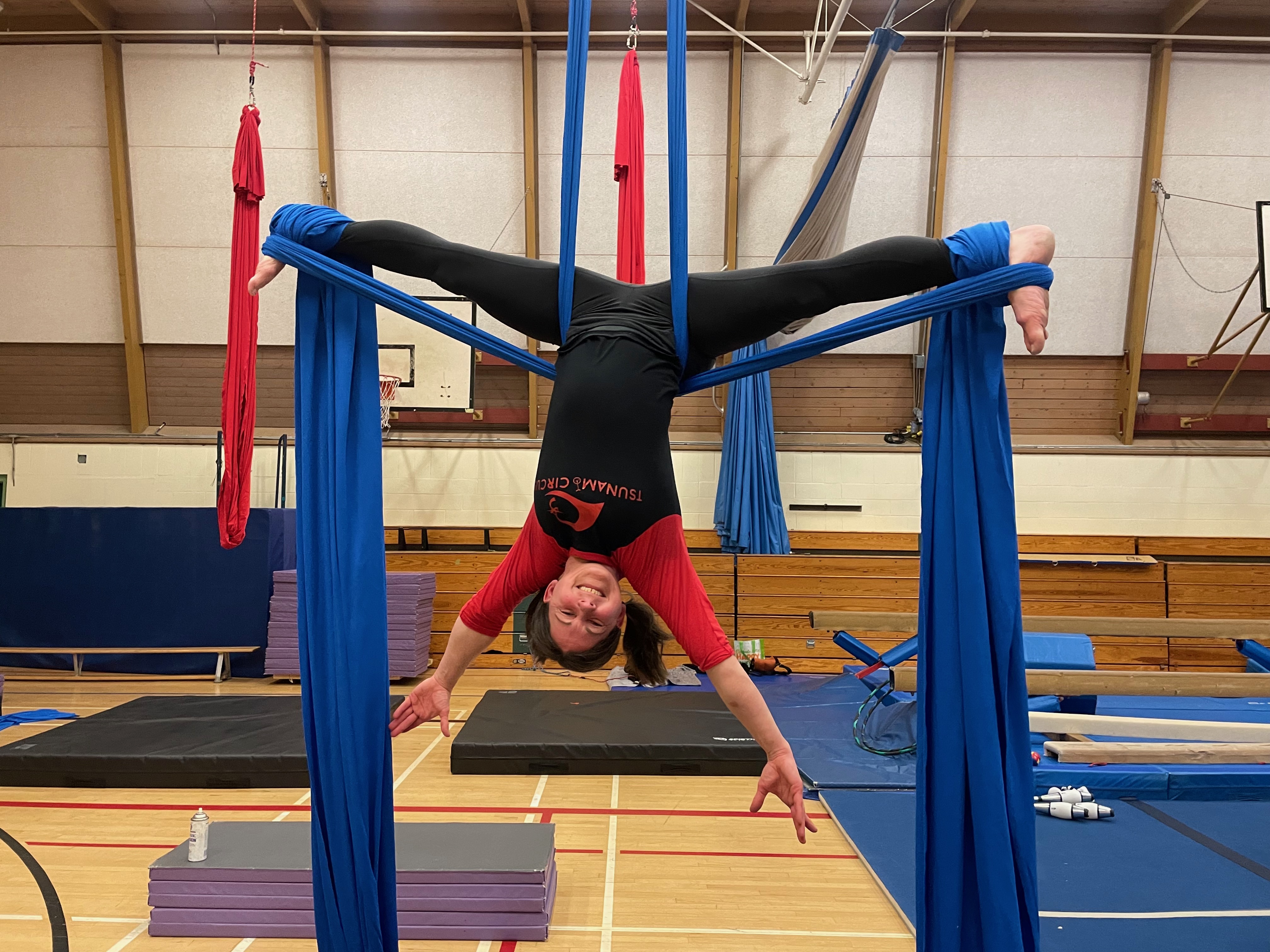 Brenda Melenchenko
Lead Circus Coach and Gymnastics Coach
Brenda has been a part of Tsunami Circus since 2018 in many capacities - assistant coach, rigging support, or sewing costumes. She has over a decade of experience as a Fitness Professional as the Owner & Operator of "Brentech Health & Fitness Consulting" before becoming a Registered Nurse.
She held certifications as a Fitness Leader in the core specialty areas of Aquatic Fitness, Group Fitness, Weight Training, Personal Training, and Trainer of Fitness Leaders. and specialized in medical exercise specialty training & injury rehab fitness. She brings a wealth of knowledge and experience to the team. Brenda is passionate about movement and has worked with people of all ages. She is registered with the National Coaching Certification Program (NCCP) and has completed the Gymnastics Foundations & Artistic courses working towards certification.
Anyone who comes in contact with Brenda experiences her fun nature, attention to detail, and calming presence. She has lived on Salt Spring Island for over six years with her husband, two
daughters and two cats. When she is not working or volunteering in the community, she enjoys an active outdoor lifestyle, hiking, skiing, water sports, yoga & meditation.
Brenda is Lead Coach for Circus Fundamentals for ages 11+