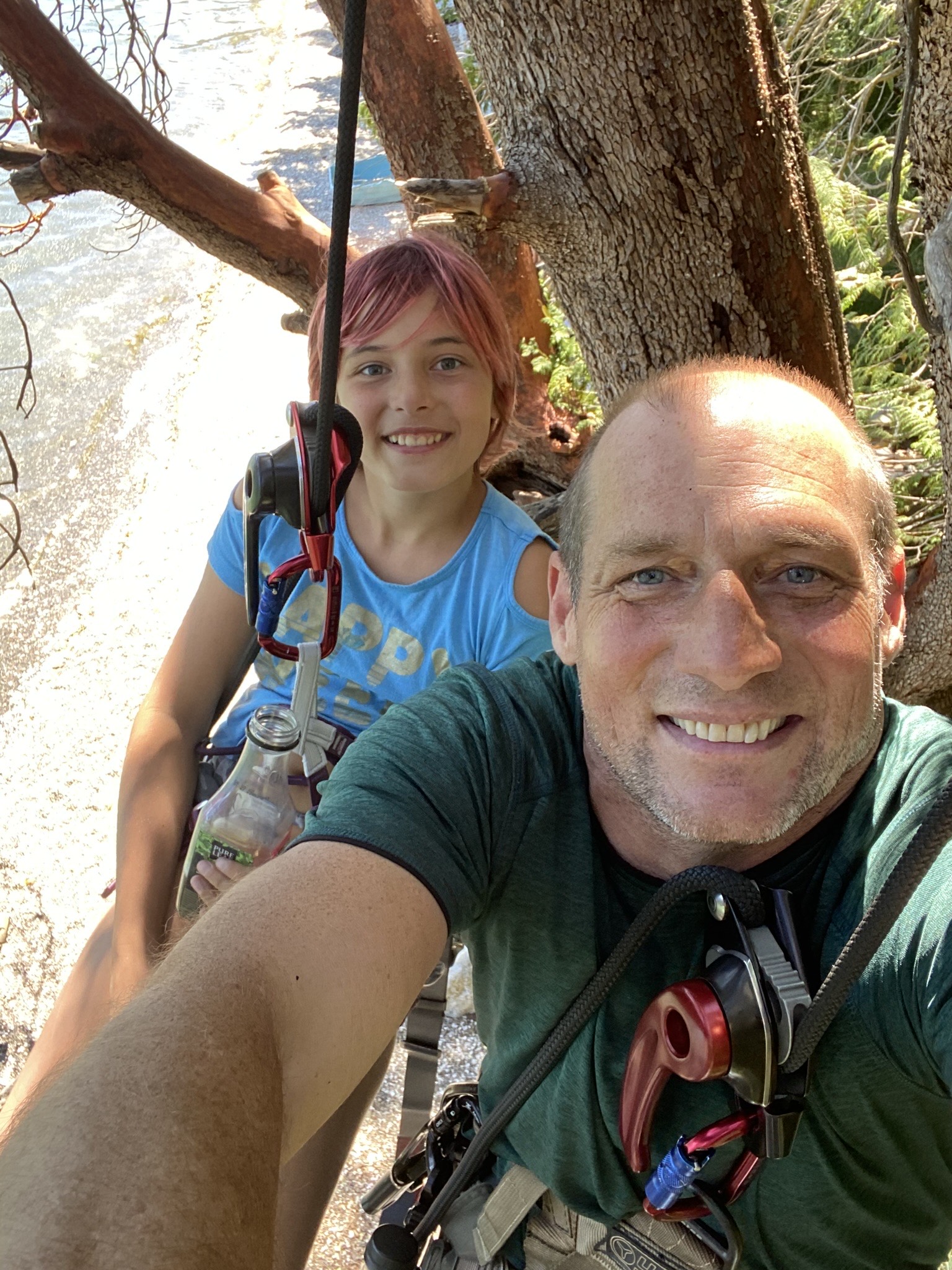 Ben Velthuizen
Lead Circus Aerials Coach
Ben has been practicing and teaching aerial silks and trapeze since 2009. First taking classes with Victoria Mihalyi of Flying Dreams on Salt Spring Island, where he was inspired to help design and rig the gym for Tsunami Circus at Saltspring Island Middle School in 2015. Ben began his coaching experience once the program was established in 2016.
Ben took on the role of rigging, studying and consulting with other circus troupes including Circus West Vancouver, and Cirkus Surreal, Australia. Now with Salt Spring Circus and Gymnastics he is working alongside the club's head rigging technician, Chantelle Nickel. Ben is dedicated to continually advancing his knowledge and expertise in this area.
Ben has been volunteering as an aerial and ground based circus coach for the Tsunami Circus Program for all of the seven years of operation. Ben is a registered with the National Coaching Certification Program (NCCP) and has completed the Gymnastics Foundations & Artistic courses working towards certification. Ben has had ground based training through the acrobats GOM (Gravity and Other Myths, Australia). In addition to Flying Dreams, Ben has studied with Circus West, as well as with numerous other independent aerial performers and teachers. He is excited to continue his journey as a coach for the new Salt Spring Circus and Gymnastics program.
Ben's primary circus skills include aerial silks, and trapeze, but he has experience and interest in many other disciplines including aerial hammock, Lyra, acro balance, stilts, unicycling, juggling and partner club juggling.
He is passionate about teaching the circus arts and gets great joy from witnessing the transformation of students when they discover their own unique circus skills within. Ben truly believes with positivity, practice, perseverance, participation, and a bit of patience, circus has something for everyone.
When Ben is not coaching circus, he is a father, a grandfather, an explorer of nature, a small business owner, and a paramedic for the BC Ambulance Service.
Ben is Lead Coach for the Intro to Aerials course.