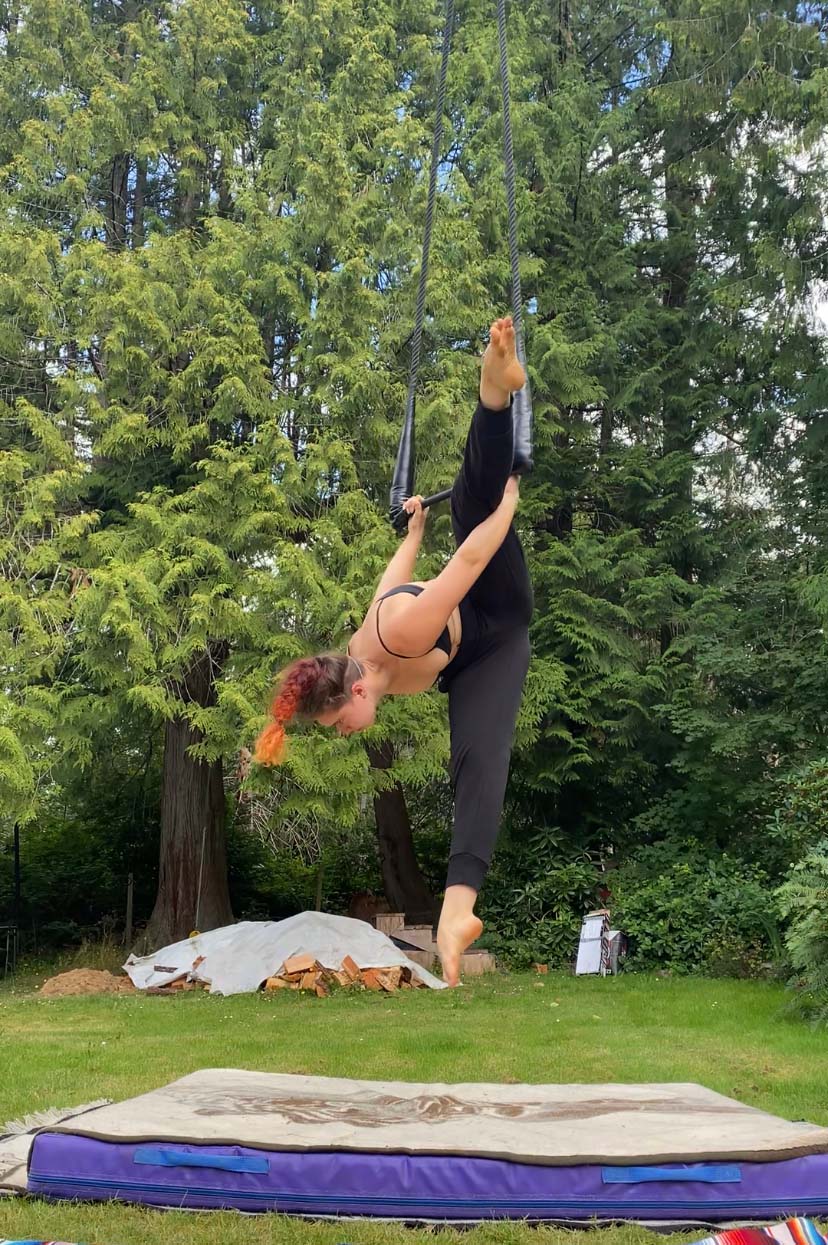 Jaqueline Wightman
Circus Coach
Jaqueline has been raised in the circus, and has become a well-rounded coach in a variety of disciplines. Following her mother's footsteps, she has developed a passion for aerials, with trapeze being her special interest.
Jaqueline has been exposed to a variety of training as she has been volunteering in summer camps before being hired to help run them. In addition to aerial arts, Jaqueline has performed hoop dance in annual Vancouver Island Music Festivals and local community events. Jaqueline has performed aerial silks, hammocks and trapeze at annual shows. Jaqueline has trained with experts from a variety of disciplines, including Gravity and Other Myths, Circus West, and VestaFire Entertainment.
Jaqueline has a passion for cross training and injury prevention, extending her personal studies for aerial arts through learning proper athletic conditioning for athletes. Jaqueline is registered with the National Coaching Certification Program (NCCP) and has completed the Gymnastics Foundations & Artistic courses working towards certification. She is also a certified LifeGuard.