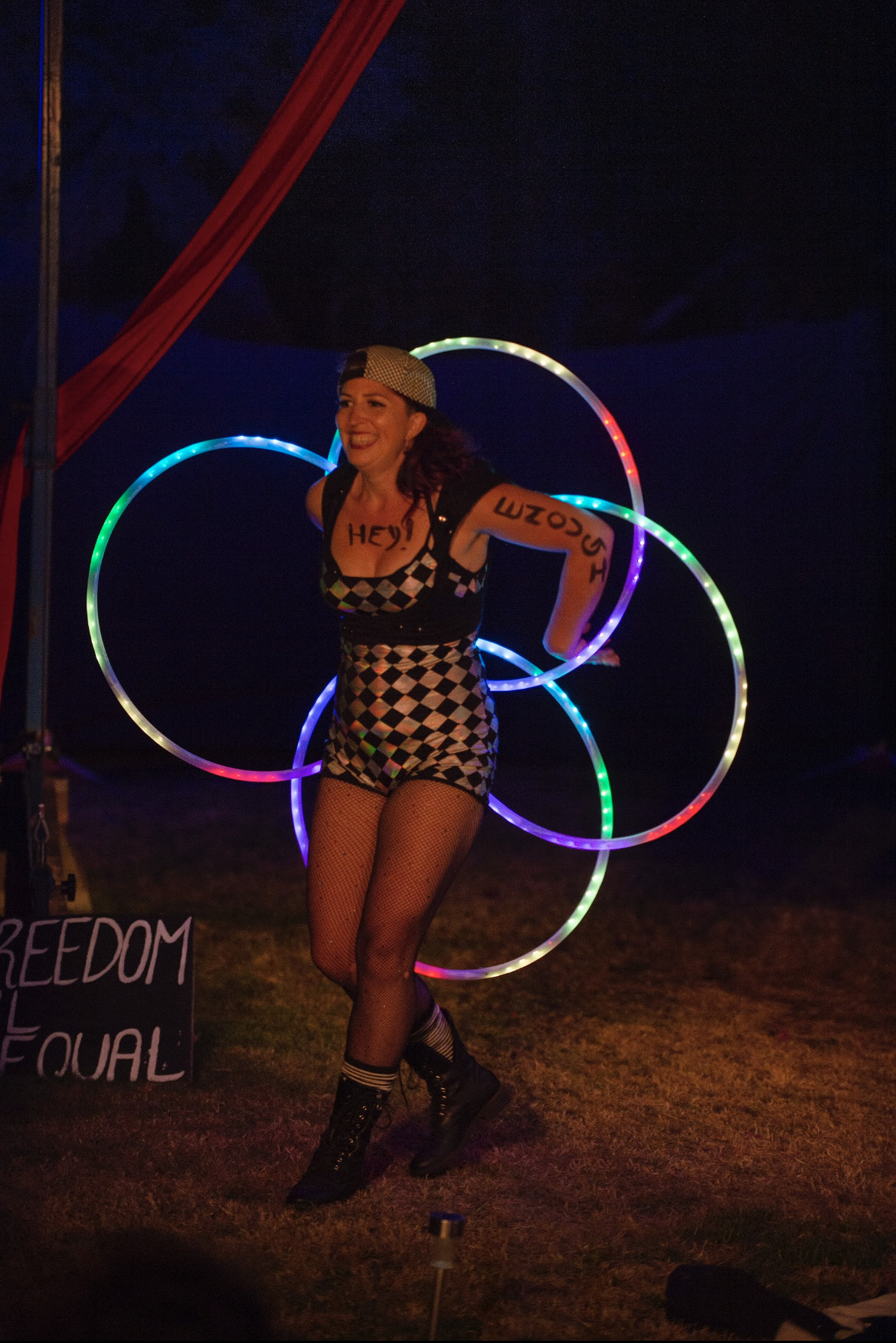 Janet Willingham
Lead Aerial Hoop Coach
Janet has been making hoops and teaching hula hooping to children and adults for over ten years, and has performed in professional troupes and as a solo performer in her company Planet Janet Circus Entertainment.
Janet has a background full of creative endeavours including dance and event production, and a degree in child and youth care and horticultural therapy. The wellbeing and personal development of her students is at the heart of how she approaches teaching, alongside the hoop and movement skills. She first came to salt spring island as an 'Artist in the Classroom' and then assisted in coaching with Tsunami Circus during a year long counselling practicum at SIMS in 2017/2018. Janet is certified as a 'Hoop Love Coach' by the acclaimed hoop teacher training program of Deanne Love, is experienced teaching in schools and the community, and has attended as well as coordinated hoop and flow arts workshops and retreats internationally and in Canada.
Janet is Lead Coach for the Hoop Fundamentals course.