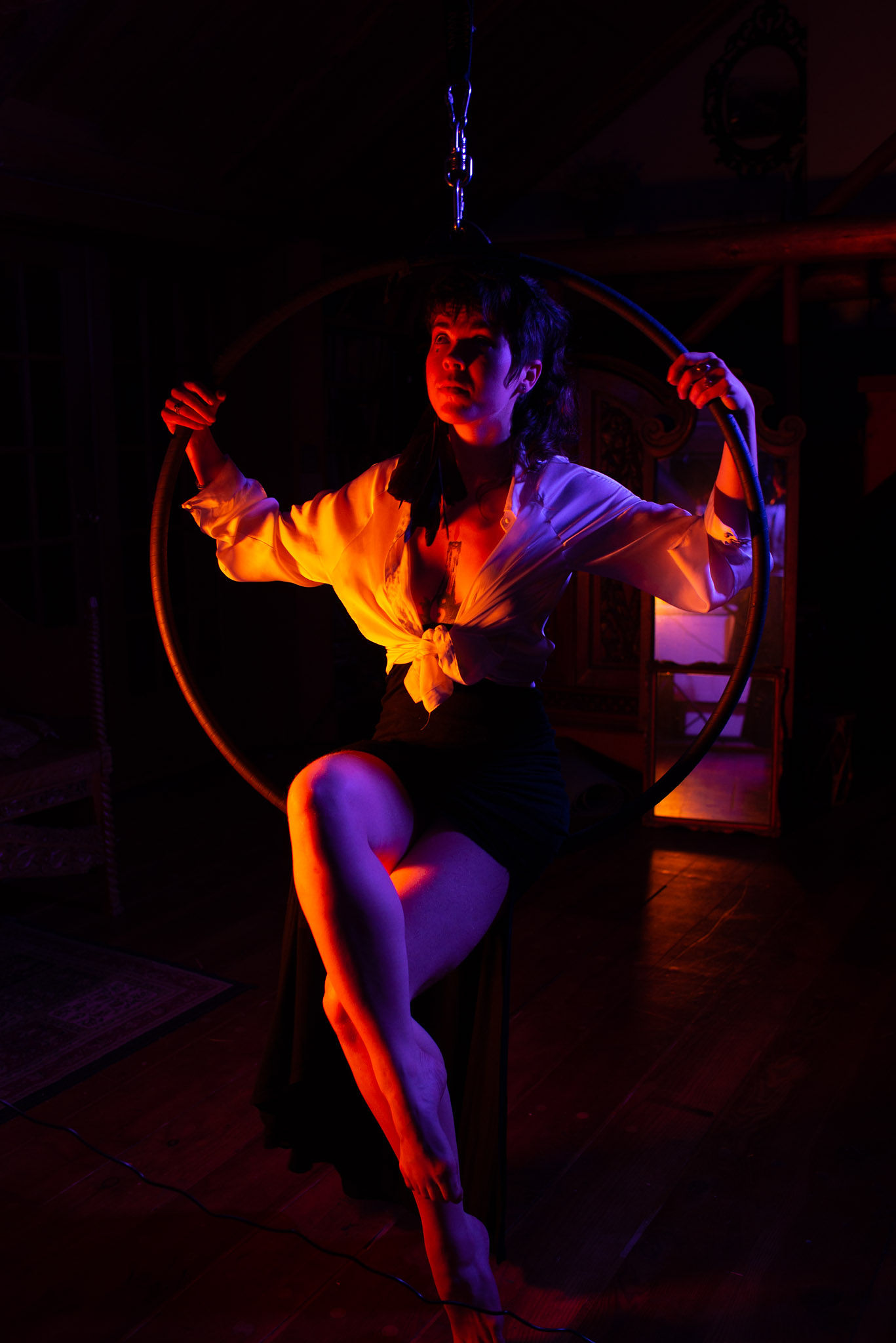 SoRa
Circus Coach
SoRa is a multi-disciplinary artist born in small town Innisfail Alberta. SoRa received their degree in Theatre Performance and Creation at Red Deer College, this is where they learned many different forms of devising theatre, from stage combat to contact improv. It wasn't until 2020 when SoRa fell in love with the Lyra and began developing their aerial craft.
SoRa is a certified yoga teacher and uses this knowledge base to help them while in the air. SoRa is passionate about developing breath and body coordination and can't wait to inspire youth to become embodied artists.
SoRa is registered with the National Coaching Certification Program (NCCP) and has completed the Gymnastics Foundations & Artistic courses working towards certification, and also has their Respect in Sport Certificate.