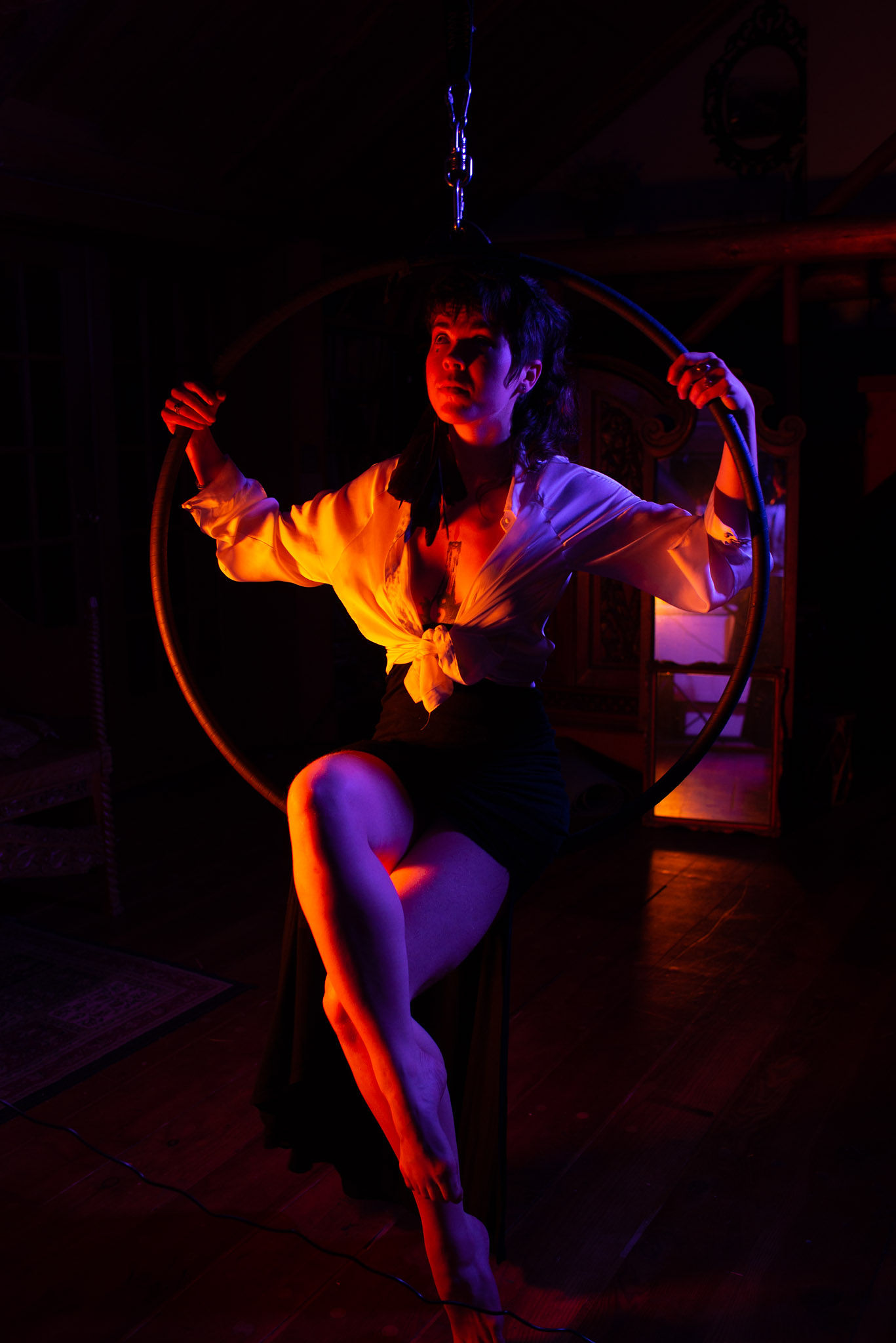 SoRa
Lead Circus Coach
SoRa is a multi-disciplinary artist born in small town Innisfail Alberta. SoRa received their degree in Theatre Performance and Creation at Red Deer College, this is where they learned many different forms of devising theatre, from stage combat to contact improv. This is when they first learned the ways of clown from teacher Alice Nelson. SoRa found the art of clowning to be oddly healing to the spirit, as the clown shares its emotions so openly.
It wasn't until 2020 when SoRa fell in love with the Lyra and began developing their aerial craft. They found balance, strength and focus from this craft, combining grace and agility.
SoRa is a certified yoga teacher and uses this knowledge base to help them while in the air. Understanding the connection of movement and breath, and that a sharp mind keeps you in the moment. Creative flow stems from this awareness. SoRa is passionate about developing breath and body coordination and can't wait to inspire youth to become embodied artists.
SoRa is registered with the National Coaching Certification Program (NCCP) and has completed the Gymnastics Foundations & Artistic courses working towards certification, and also has their Respect in Sport Certificate. SoRa recently took part in The Circle Education's "Methods and Tools Course"giving guidance on how to better work with Youth. SoRa also just took an online course with The Clown School in LA for teaching clown, they are wildly excited to teach clowns for the first time! Dedicated to a life of learning SoRa is honoured to be growing with such a strong group of playful humans.