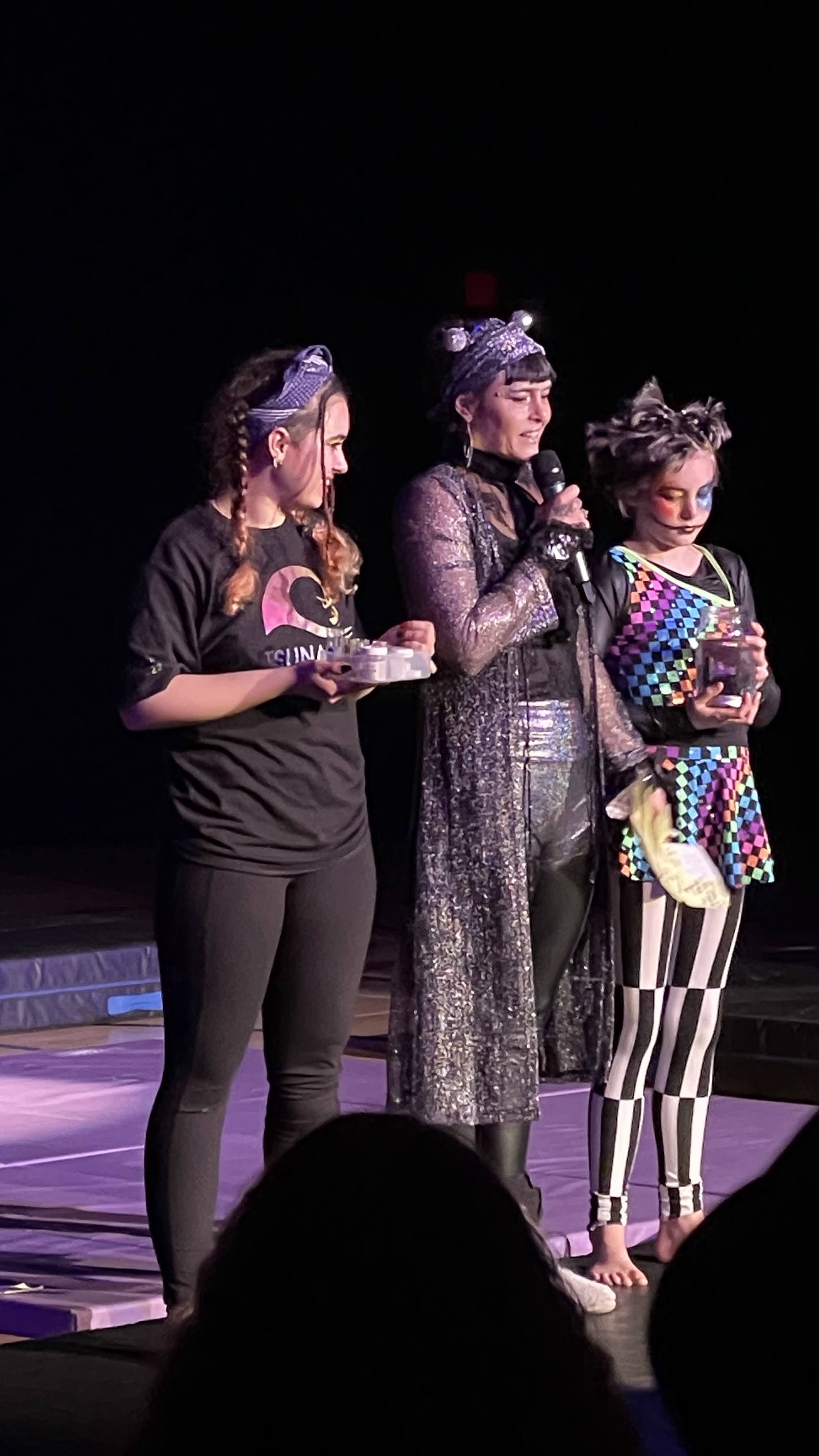 Tiffany Wightman
Lead Circus Coach
Tiffany has been studying and practicing aerial arts for 14 years, where she first fell in love with the art through Victoria Mihalyi at Flying Dreams Studio.
Since then, Tiffany has been studying as many circus disciplines as possible, in order to share her passion with students in her day job as a teacher and counsellor in SD64. Tiffany's aerial coach training extended to Circus West, while she designed a new circus program, Tsunami Circus, at the historical Saltspring Island Middle School in 2015.
Tiffany learned alongside a variety of professional performers, expanding her circus knowledge to prop play when joining VestaFire Entertainment at the Vancouver Island Music Festival. This led Tiffany to expand her circus interests, which led her to the renowned acrobatic circus group from Australia, Gravity and Other Myths, who trained Tsunami Circus coaches in their acro journey.
Tiffany has trained and taught hundreds of children, youth and adults for the past 8 years, through public school circus programs, summer camps, and private classes for all ages, abilities and circus disciplines. Tiffany is registered with the National Coaching Certification Program (NCCP) and has completed the Gymnastics Foundations & Artistic courses working towards certification.
Tiffany has a special passion for choreography and creating annual community circus shows with her students. She is the founder of Tsunami Circus.
Tiffany is Lead Coach for Circus Fundamentals for 6-11, Intermediate Circus for 11+ and the Circus Performance troupe.